Pilot offers cash to hear tapes
19/04/17 11:15
Pilot offers cash to hear tapes
The Australian
persists in finding the only airline pilots in the world who still subscribe to the
Rogue Pilot
theory in the loss of MH370.
[ "Watchdog scotches FOI plea on MH370" The Australian P5. 17th April 2017 reprinted below ]


After 31 years as a pilot, with similar experience to Captain Shah, I can reveal that most people in the industry believe in something much less sexy: toxic smoke, a turn back towards Penang, and pilots disabled before even commencing descent. The simplest explanations are usually correct in a industry that records 1,300 smoke or fumes events daily*.

The real story here is how Malaysian ATC failed to raise a Distress Phase after losing contact with a radar-controlled aircraft, for more than five hours. Every long haul airline pilot flying and other ATCs would have expected the bells to be ringing after ten minutes. The first search aircraft didn't take off until more than ten hours after MH370 disappeared.

I would pay money to hear a tape of the ATSB meeting when
that
news arrived. Incredulous, staggered, shocked … their response, in the Australian vernacular, could be guaranteed to
"cause damage to the international relations of the commonwealth".


All industry players, (pilots, ATCs, investigators and airline management), sign strict confidentiality agreements and cannot speak publicly. So stop making out that they are hiding something. I can, since I have retired.

The ATSB is not allowed to apportion blame in their role to make the skies safer, but nothing stops the one hundred thousand pilots who fly everyday (and night) from talking to each other. And talk we did. When news about the Distress Phase came out, what we said would curl your hair.


Global Investigations Team


I am calling for an ICAO Crash Investigation Team made from the best of the best, to ensure a repeatable standard of crash investigation. Just because a plane is registered-in, or crashes into, a second or third world country doesn't mean the passengers should get third rate investigators. It should be funded by a $1 IATA ticket levy which would raise USD$3.4 billion a year.



James@CrammondMedia.com
18th April 2017


*
Aerotoxic.org
_________________________________________________________

COPY OF THE AUSTRALIAN ARTICLE MENTIONED ABOVE

FOI plea on MH370 scotched
EAN HIGGINS
©THE AUSTRALIAN April 17th. 2017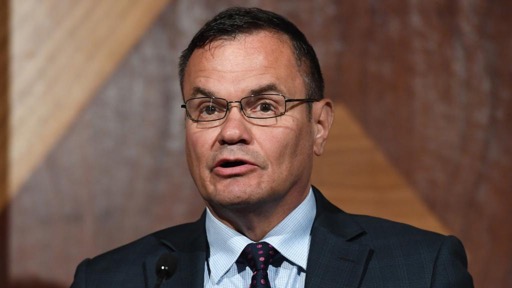 Greg Hood, chief commissioner of the Australian Transport Safety Bureau,
has refused to release material about the search for missing Malaysia Airlines Flight MH370.


The Australian Transport Safety Bureau has invoked draconian legislation in refusing to release material about its search for missing Malaysia Airlines Flight MH370, warning that any bureau ­employee who provides such ­information to the public or a court could face two years in jail.

ATSB chief commissioner Greg Hood has used the statute to reject a plea from the families of the Chinese passengers who died on MH370 that he grant a Freedom of Information request from The Australian, with the families claiming failure to do so makes Australia complicit with a cover-up by the Malaysian government.

Some ATSB officers are having second thoughts about the agency's official line that MH370's ­pilots were unconscious or dead at the end of the flight.

Mr Hood has declared the Transport Safety Investigation Act covers the FOI request for critical documents the ATSB claims support its "ghost flight" and "death dive" scenario, which holds the Boeing 777 went down in an unpiloted crash.

The theory has been rejected by many commercial pilots and international air crash investi­gators who believe captain Zaharie Ahmad Shah hijacked his own aircraft and flew it to the end.

The documents sought are the opinions of international experts, including from the US and British air crash agencies, Boeing, aerospace group Thales, and British satellite group Inmarsat, about satellite data that automatically tracked the course of MH370.

The ATSB says the satellite data shows MH370 was in a rapid unpiloted dive at the end, but experts such as former US captain and crash investigator John Cox have said the data is not good enough to reach that conclusion.

ATSB general manager for strategic capability Colin McNamara in February refused The Australian's original FOI ­request, claiming release of the ­information could "cause damage to the international relations of the commonwealth".

The association representing the families of the 153 Chinese ­victims who died when the plane went down on March 8, 2014, ­issued a statement after The Australian reported Mr McNamara's decision, saying "we react with extreme displeasure and ­annoyance".

"Is avoiding offending the ­Malaysian authorities more important than discovering the truth?" the families asked in the statement.

Mr Hood, in an internal ­review of Mr McNamara's decision, also refused to release the documents. "The activities of the ATSB with respect to assisting the Malaysian investigation are covered by the TSI Act," Mr Hood wrote in his decision.

He advised that the act holds that if a serving or former ATSB staffer or consultant "discloses ­information to any person or to a court; and the information is ­restricted" they have breached the act, which stipulates a penalty of two years in prison.

In response to an earlier ­inquiry, Mr Hood would not say whether he would allow any ATSB staff who no longer agree with the "ghost flight" and "death dive" theory to publicly express their views.

MH370 disappeared on a scheduled flight from Kuala Lumpur to Beijing with 239 people on board, with its radar transponder turned off and radio communication cut after about 40 minutes.

Military radar and the satellite tracking data shows the aircraft deviated back over Malaysia to the Andaman Sea, before a long track south to the southern Indian Ocean. A $200 million search directed by the ATSB based on its "unresponsive pilots" theory failed to find the aircraft's wreckage and was suspended in January.

When last year it was revealed the FBI had discovered Zaharie had plotted a course quite close to that track on his home computer flight simulator, the ATSB joined the Malaysian government and Malaysia Airlines to hose down suggestions this pointed to the "rogue pilot" hijack theory.

LINK TO ORIGINAL STORY:
http://www.theaustralian.com.au/news/nation/atsb-shuts-down-details-on-mh370-search/news-story/30a41dc31ace627d3808a93b1ba068a6?nk=c166fef279228e23e91073d2f0a69c2d-1492403919