THE CRASH OF MH370
What Air Forces Are For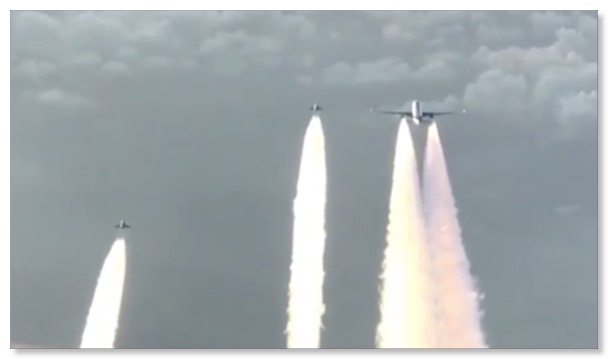 Footage of the German Air Force intercepting a Jet Airways 777-300ER bound for London from Mumbai on Sunday 19th February 2017 after it failed to respond on the appropriate ATC frequencies.

A trailing British Airways plane captured the footage near Cologne Germany. The Jet Airways pilots saw the Eurofighters and after speaking over emergency frequencies the plane continued to London.


See the video on Youtube HERE


When conspiracy theorists suggest that MH370 was stolen by the pilots and flown over India, Pakistan and other countries ending in "stan"; they seem to forget what air forces are for.



________________________________

LEGAL TERMS
& CONDITIONS
Please read them HERE

________________________________

I THE REVIEWS I


I GUEST SPEAKER I

HOME PAGE I MOBILE PAGE I MEDIA KIT I RADIO GRABS


9H-MRO I DEPARTURE POINT I VANISHING POINT I MAPS I LETTER


THE TURNBACK I 777 INTERCEPTION I BORDERS I THE LAWSUIT


LEGAL TERMS & CONDITIONS I LINKS I SITEMAP


CONTACT US I KINDLE PROBLEMS? I QUESTIONS ANSWERED


sitemap

links
________________________________

www.CrammondMEDIA.com LINK
UPDATED 19th APR 2017